To provide outsourcing solutions that propel the businesses that partner with us to new levels of success.
Integrity
Authenticity
Passionate pursuit of excellence
Collaboration
Ongoing learning
Respect and Kindness
Initiative
Creativity
Guide employers in maintaining the best possible work environment for their employees while protecting the health and well-being of the company.
Service employees by providing honest, responsible, valuable information that will assist them in achieving their goals and making well-informed decisions.
Protect our resources by wisely investing our time and money in the people, products, services and tools that will benefit our clients.
Build opportunities for our internal employees by fostering responsible business growth.
Provide a challenging and supportive work environment that nurtures learning & personal growth.
Interact positively and thoughtfully with the communities in which we do business.
To engage a team of experts and empower them to deliver exceptional human resource services, guidance, training and leadership to contribute to the growth of our clients.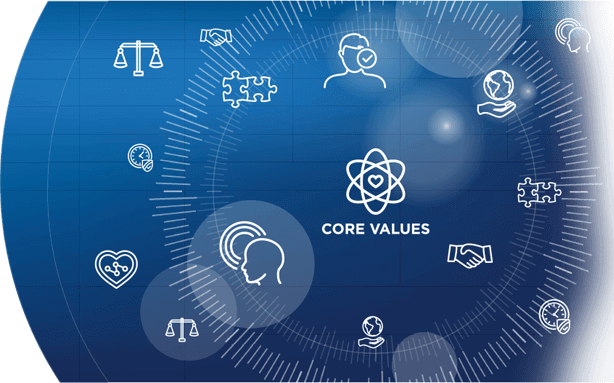 Business Ethics & Compliance
Clients, partners, vendors, suppliers, and affiliates trust us and we deeply value that. Our global operation ensures compliance with all applicable local laws and regulations (GDPR, Anti money laundering, Know your client - KYC, Politically exposed person checks, Anti-slavery and Anti-bribery). Trust is the foundation of any sustainable business.
Ensure client happiness
Equality in every area
Mutual respect and trust
Can-do attitude
Relentless quality focus
Accountability
Be proud of achivements
Personal development
Accountability
Ready to discuss your requirements?
Get in touch with us to find out how we can help your business achieve its goals. We have helped 100's of companies small to large, since our inception in 2013.